Category: Floyd Sports
Floyd News

Floyd Sports

Floyd Obituaries
Georgia Northwestern Technical College (GNTC) is proud to announce that all students in the...
The Xcel Gold – Rome Aerials Gymnasts scored A RECORD High Team Score of 113 on Saturday at...
Sanford Samuel "Sandy" Taylor, age 97, of Rome, GA, passed away Saturday evening, February 9, 2019 in an Alabama healthcare facility. Mr. Taylor was born on August 22, 1921, in Bartow County, GA, a son of the late Jesse Taylor...
All Floyd News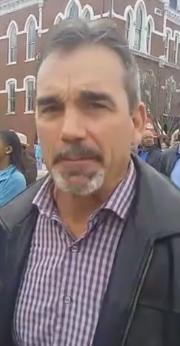 John Reid, Head Varsity Football Coach and Athletic Director for Rome City Schools, was named by...
Read More

Bowling Parties
Person Of The Month
Columnists
Archive
Categories