Category: Gordon Obituaries
Floyd News

Floyd Sports

Floyd Obituaries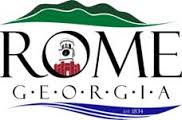 The City of Rome Clerk's Office announces that the business license renewal deadline has...
Berry College football defensive coordinator Nate Masters Masters has resigned his position to...

Mrs. Betty Jewel Williams Hall, age 87, of Rome, GA, passed away Sunday, April 5, 2020, in a local...
All Floyd News
Vickie Dorsey Williams, age 66 of Calhoun, GA passed away on Wednesday, April 1, 2020. Vickie was born on October 26, 1953 in Gordon County, GA to the late Cale Vance Dorsey and Lois Holbert Dorsey. In addition to her parents...
Read More