Floyd County police officer Brandon Broome was placed in a medically inducted coma Friday to treat him for injuries he sustained in a wreck Thursday night.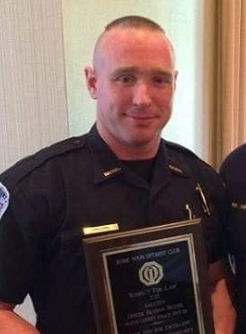 According to Floyd County Police Chief Bill Shiflett Broome responded to medical staff before being placed under.
Broome sustained multiple head and facial fractures, along with severe internal injuries.
Broome was listed in stable condition this morning in the ICU at Grady.
A Floyd County police officer Brandon Broome, was flown to Grady Hospital in Atlanta Thursday night after he collided with a Redmond Hospital ambulance.
Reports stated that both the Broome and ambulance was northbound on US 27 near Armuchee High School when the officer crossed in front of the ambulance in order to make a traffic stop.
Two paramedics in the ambulance sustained minor injuries.
Check back later for details.