Jacqueline Leanna Bracket, 22 of Rome, was arrested at her home on Daniel Road after police said they found her in possession of numerous drugs and drug paraphernalia, as well as hiding out a wanted man.
Reports said that officers located synthetic marijuana, pregabalin tablets and a smoking device at her home on Daniel Street.
She is also charged with hiding out 31 year-old Herbert Sebastian Shiflett, of Silver Creek, who had been charged with escape after police said he failed to turn himself in following a conviction on November 3rd of this year.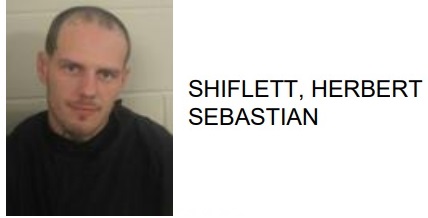 Reports said that Shiflett was sentenced 12 months and was have supposed to turn himself in on November 5th.
Shiflett is charged with felony escape and failure to appear.
Bracket is charged with possession of a schedule V controlled substance, possession of synthetic marijuana, possession of drug related objects and hindering the apprehension of a criminal.