Ainsley Brianna Sutton, 18 of Armuchee, turned herself into the Floyd County Jail hours after allegedly causing a wreck that resulted in the death of 19 year-old Alexis Howell.

Sutton is charged with homicide by vehicle in the 2nd degree, following too closely and failure to maintain lane.
PREVIOUS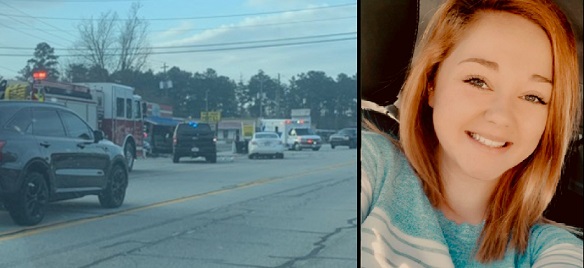 A 19 year-old Armuchee woman, Alexis Howell, was killed in a three vehicle accident Friday morning on US 27 at Cordle Road near Subway.
Reports said that Howell was driving southbound in a Honda Civic with a Jeep Wrangler, driven by Ainsley Sutton (18) beside her. Police added that a vehicle in front of the Jeep slowed down to make a turn and caused the Jeep to swerve and strike Howell. The impact caused Howell to travel into oncoming traffic where she was struck by a northbound Nissan Altima, being driven by Juan Vicente-Pelico (39).
Vicente-Pelico was transported to a local hospital with non life threatening injuries.
The investigation is ongoing and charges are pending against Sutton.
According to Floyd County Coroner Gene Proctor, Howell died as the result of multiple blunt force injuries.
Check back later as more details become available.