Gordon County Sheriff's detectives received a complaint regarding the theft of mail in the Scottsville Community. As the investigation proceeded, the detectives identified a suspect, Evelyn Gayle Baker, age 29, of Calhoun, a part-time mail carrier.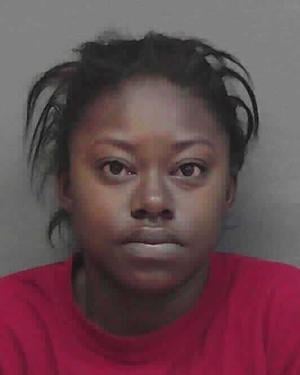 Detectives conducted interviews with potential witnesses and on Thursday evening, December 3rd, executed a search warrant at Baker's home on Henderson Bend Road near Calhoun. There, a substantial amount of what is alleged to be stolen mail was recovered. Baker was arrested without incident and subsequently charged with over 80 counts of theft. Detectives have also identified over 80 victims. Baker remains in jail, bond having been set at $45,000.00.
The thefts occurred primarily along Baker's part-time (weekend) route in and about southwestern Gordon County. The investigating officers emphasize that no one else from the Post Office/Postal Service was involved in or had knowledge of these crimes, and that the defendant only worked on a infrequent part-time basis. The investigating detectives believe that the thefts began early this summer. If any resident in the area affected believes that they've been the victim of mail theft, please contact the Sheriff's detective Division at 706-629-1244.
Detectives Eric Burns, Kenneth Hollaran, and Lindsey Ralston are depicted examining evidence in the mail theft investigation.