Category: Chattooga Obituaries
Floyd News

Floyd Sports

Floyd Obituaries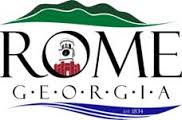 The City of Rome Public Safety Committee is planning to revisit a community plan to address...
Rome Braves infielder Braden Shewmake has been promoted to Double-A Mississippi. In corresponding...

FCSO Retired Staff Sgt. James Routledge Arthur, age 62, of Rome, passed away on Monday, August 12,...
All Floyd News
MRS. SARA MAE WESTER, age 87, of Maplewood Apartments, Summerville, Georgia passed away Sunday afternoon at her residence. She was a daughter of the late Charlie William and Annie Bell Bynum Tapp; was born in Teloga...
Read More

Bowling Parties
Forum River Center
Redmond ER
Ana's Rotolo's Deli & Catering
Person Of The Month
Columnists
Archive
Categories