Category: Headline Sports
Floyd News

Floyd Sports

Floyd Obituaries
Developer Wayne Robinson recently closed on purchasing Glenwood Apartments on Martha Berry...
Berry College football defensive coordinator Nate Masters Masters has resigned his position to...
Hulin Wayne Long, age 72 of Lindale passed away Sunday July 5, 2020 in a local health care. Wayne was born October 22, 1947, in Floyd County a son of the late Hulin Long and Alene Scott Long. He was preceded in death by a...
All Floyd News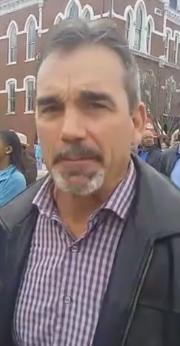 John Reid, Head Varsity Football Coach and Athletic Director for Rome City Schools, was named by...
Read More
The 2019 Rome Braves field staff has been announced and Matt Tuiasosopo has been named as the...
Read More