Category: Bartow Food Reports
Floyd News

Floyd Sports

Floyd Obituaries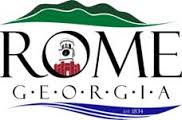 Rome City Commissioners voted 7-1 on the final details for downtown parking laws.  Commissioners...
Recently signed southpaw and former Cy Young Award winner Dallas Keuchel is tentatively scheduled...
Billy Frank Fuqua, 76, Rome, Georgia passed away June 5th, 2019 after a courageous battle with Cancer Born January 21, 1943 in Cherokee County, Alabama, he was the son of the late Virgil H. and Ethel W. Fuqua. He spent majority...
All Floyd News
FRESH DONUTS, LLC 6321 JFH PARKWAY STE D ADAIRSVILLE, GA 30103 Phone Number: (678) 800-7040 Permit...
Read More

Bowling Parties
Redmond ER
Person Of The Month
Columnists
Archive
Categories