Category: Floyd Political
Floyd News

Floyd Sports

Floyd Obituaries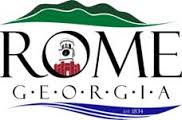 The City of Rome invites the public to celebrate Arbor Day on Thursday, Feb. 15, 2019 at the Rome...
In conjunction with Floyd County, the Rome Braves announced that the two parties have extended...
Mr. Loray Bynum "Buddy" Byars, age 90, of Rome, GA (Formerly of Summerville, GA) died Wednesday, February 6, 2019, at his residence. Mr. Byars was born February 26, 1928, in Summerville, GA, son of the late John L. Byars and...
All Floyd News
Rome City Commissioner Bill Collins was voted as the new mayor on Monday night. Collins, who won...
Read More
Bowling Parties
Person Of The Month
Columnists
Archive
Categories